This week we are talking about Spring 2012 color trends. Monday I touched on the Pantone color of the year (check it out
here
). Today is Neon! Remember, from the early 90's (see 1st pic. below).
Cosmo. February 1992
Yep, those bright colors that almost glow in the dark. You have heard the theory that trends come back around every 20 years right? If not, it really is something to think about. For me, this is one trend that has been a little hard to embrace since I was just starting to get into fashion and high school when this first came about. When I see a neon yellow headband or fluorescent pink pair of skinny jeans, those preteen memories come a rushin' back. On the other hand, I swore I would never wear skinny jeans again and... I have 3 pair. If you can't beat 'em, join 'em.
Here are some of my favorite modern images showing this trend.
Image via Brooklyn Bride
Image via Sweet Home


Image via Breakfast At Zara's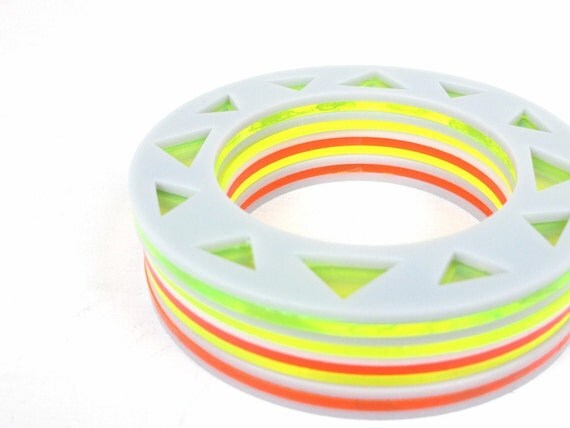 Image via Neon Sky
For more on this trend check out my Pinterest board
HERE
.
Is this a little nostalgic for you? Will you embrace this bright and bold trend this year?